For the game lovers from the game lovers shout out for GTA, the king of games of all other games. Most loved and those who don't are missing something excitement in their lives. GTA is now familiar worldwide with its popular series of action cum adventure, open world, crime and role playing games. Ok so the exciting purpose on writing to you all is, hold your breath! Its GTA 6 which might soon release after a year but it is what we all game lovers are talking about at this moment. Rockstar North has recently launched GTA 5 the auto version and is already making a big success. And we the GTA fans are waiting for the 6th series to be more adventurous and more exciting.
Also Read: Top 10 PS4 games
We are the fans who waits for the next series ones we love the present one. GTA 5 has already been so popular that it became the fastest selling game in the history. Ever since GTA 5 got released people are as in we are wondering how GTA 6 would be like and even started a wish list for the game to feature. We know the top most demand of the feature wish list will be the beautiful woman in GTA; boys will never want her to be changed.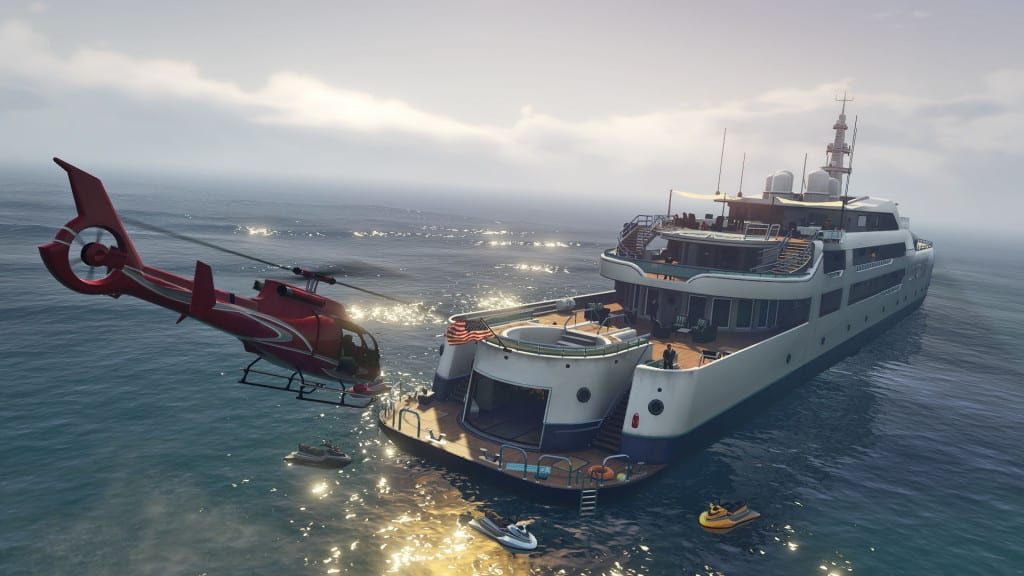 According to rumours we can expect  to GTA 6 release in the year 2018 as GTA 5 just released. And according to sources the game will be the next generation console with advanced graphics and amazing gameplay elements. There were some fake news wandering about the game to be released in 2017 but the truth is it has time to come to your place plus there is no confirmation form the company about any releases in this year 2017.
Some of the rumour and wish list regarding the features of GTA we have are:
You will be given a break from the cities which you have explored before. The game comes with new city with extra thrill and adventure with very new professions and leaders.
Wish this time the female protagonist is centered in the story line.
This time the game would have its own currency which will avail you to buy items like explosives, guns, weapons.
This game might come with virtual reality, yes you heard it! You will actually be part of the game while you play. This is because of the upgradation of Sony's playstation with VR support with Gran Turismo.
Many have suggested that the game should give the feel of 70's and this time it might have.
Of course the game comes with more missions to play. With bank mission to having a job in police all will be fun playing with great graphics.
You will come across more vehicles, more stylish clothes, and modifications of all the vehicles.
You can also customise some of the vehicles and guns as you wish to have.
So we just have to wait for the game to release soon as we can't wait to explore it. And keep hoping the game comes with awesome experience like never before.