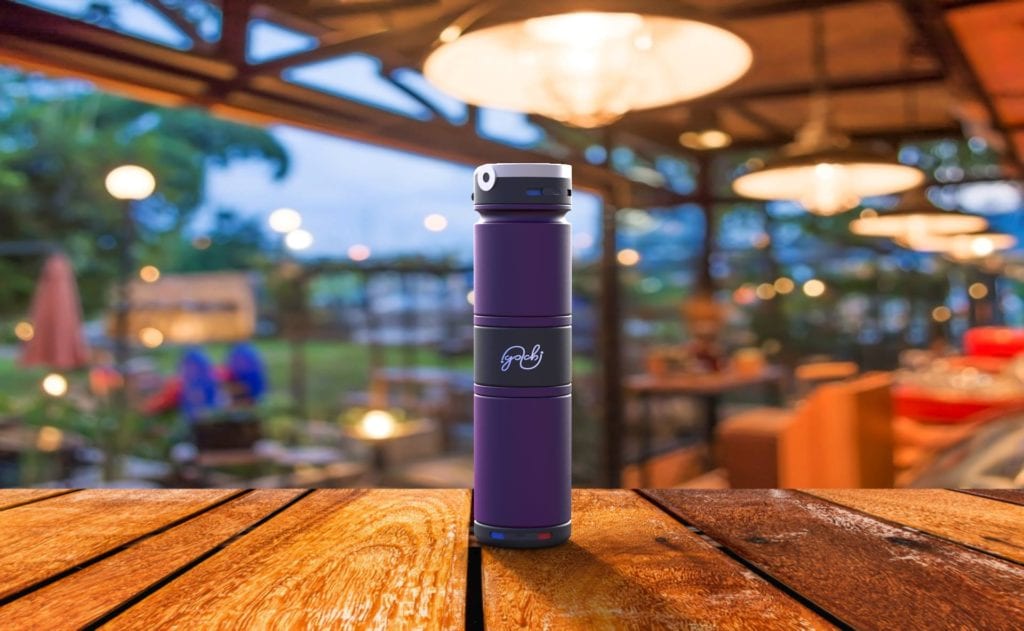 Golchi Bottle Release date, Golchi Bottle Price: Are you tired of carrying multiple bottles everyday? Then do not worry as we have the perfect solution for you. The Golchi Bottle released by Golchi LLC puts an end to your bottle carrying problems. So what are Golchi Bottles? Golchi is the world's first ever vacuum insulated concept bottle that allows you to carry two drinks at the same time in any combination of cold and hot as per your convenience. After reviewing the first modular design, we have found out that Golchi is customizable to four different types of settings or configurations. There is also an additional storage space available which lets you conveniently carry any other everyday essential you may need in your daily work life. It has an advanced technology specifically designed by experts for "Controlled Flow Mechanism" which basically allows you to adjust the size of drinking spout based on the type of drink in the bottle. Golchi bottle is perfect for you if you always have trouble carrying different types of bottles for different needs.
With six different colors and four different styles, you can choose the perfect Golchi Bottle which will put an end to your bottle carrying problems. The Golchi Bottle has received amazing reviews from it's customers and critics alike. Now we will list some of the amazing features of this gadget cum bottle.
Also Read: Pocket Photo Printers
FEATURES
Two Beverages in One Bottle:
Yes, That's the basic concept of the Golchi Bottle. It allows you to carry two different beverages in one simple bottle. Gone are the days when you would have to carry two different bottles, one for your hot beverages while the other for your beverages. What a nuisance it used to be! With the invention of Golchi bottles you can carry two beverages at the same time, no matter how cold or hot they are in contrast to each other.
One Bottle, Four Personalities :
As we have mentioned earlier, the Golchi bottle has four different styles to choose from. They are:
Double Decker or The Dual Compartment Style
Jumbo Style
Traditional Style
Golchi Mini Style
Each of the styles are possible in each Golchi bottle, you can choose any as per your situation and needs.
Golchi Built-in Storage :
Apart from the versatile compartments to store your drinks, there is an extra compartment or as they call it "Golchi Built-in Storage" to help you carry your extra needs like cereals, medicines or any type of food. You just have to twist and pull it to access the storage.
Temperature Marker :
There is a temperature marker present in every lid of the Golchi Bottle. These temperature markers were not just added to make your bottles look more stylish but they were added to help you remember what kind of drink you have kept in each compartment. Mark it red if it is a hot drink or mark it blue if it is a cold one. So you will not have to waste time checking which drink is in which compartment.
Golchi – Kickstarter Video from Golchi LLC on Vimeo.