Upcoming Ps4 games:
Ps4 games are always the once which will make us think beyond our imagination in fact sometimes it matches what we are willing to get from these games. Ps4 consoles are widely popular game, which is played worldwide. We had always welcomed the games that Ps4 bought like Until Dawn etc. However, this year Ps4 promises us to bring many more exciting and super fun games with some incredible titles and to mention specially is to launch Playstation VR. Click here for Playstation VR games.
However, this year 2016 as promised will have more fans with its newly introduced games exclusively for the fans. Below is the list of the top most upcoming games that Sony's powerhouse the Ps4 games will give us:
Battleborn:
A game where the player enters to kill every bad evil called minion with their boss, which can be played with different play styles and skills. The characters have unique ability, which is essential to the team's survival. It is basically defeating the enemies to save the universe. The wait will get over in May3rd, 2016 when it releases.
Uncharted 4: A Thief's End:
The game is set to release in April 26, 2016. This one last adventure game, which we know will get very intense with a destructible environment that is set under the gunfire. This game is based on action sequences with cars and hooks to add thrill in the chase game. It is said that it has supernatural powers now that is kind of change in a game so far.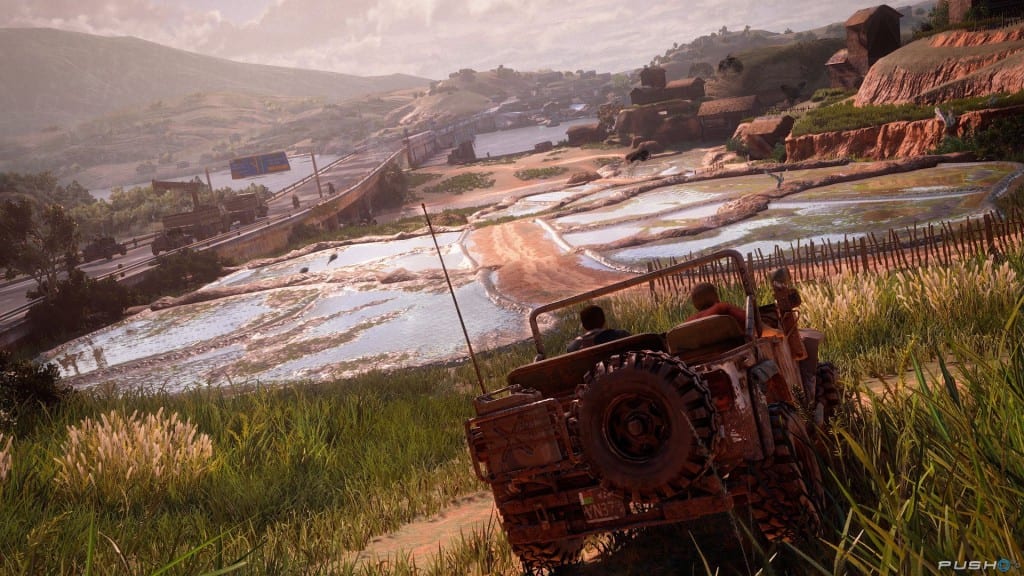 Horizon Zero Dawn:
A game that explores the earth, which could be thousands of years after apocalypse that means the present world, does not exist. Quiet interesting plot with a heroine who is a skilled hunter knocks down the beasts who are basically the rulers of the earth. This game can beat the other games for sure.
Also Read: Top 5 Latest Ps4 games should buy in 2016
No man's sky:
A game we have never heard which is based on science fiction game set in the universe, which the gamers have to explore. It is so big and vast game that it has its own procedurally created for itself to make the gamer fly. It is not only the huge game but also a game with stunning graphics. This is expected to release in June, 2016.
Ratchet and Clank:
The gamer's who have loved this game from Ps3 pr PS vita very quiet disappointed with the game to over in a mystery but not the news is its back with a bang when a little teaser was showed in Paris Games week. After this news, we are all set to save the world with Doctor Nefarious with Ratchet and clank. It seems it also will include the option for air battles in your own ship. This game is set to release in April 15th, 2016.
Though it is tough to track the brilliant stuff Ps4 is bringing for us, luckily we have found few, which is far more exciting and cannot be waited to play. 2015 was quiet year for the game lovers but this year 2016 will bring all the excitement back to track with many more games, which you would definitely love to play with unexpected features, and technology advanced games. Let us hope for the best and get the best from Ps4. Additional you may like to read Top 10 PS4 games.