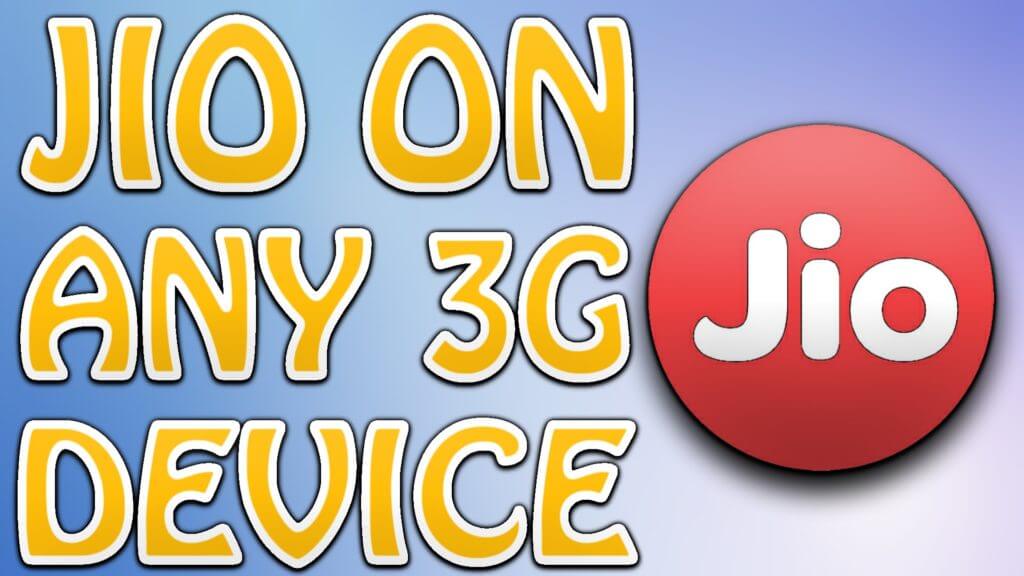 Reliance is one of the major telecom companies of India and this company has an excellent reputation in the telecom market. The company has the past of giving always comes new and beneficial features for their customers. Now if one wants to buy the Reliance Jio 4G Sim and have 3G mobile then there is a question in the mind. Reliance has launched this sim in a preview offer; everyone can visit the stalls for purchasing this sim. One can use Jio 4G in 3G phones, for this one needs to activate Jio sim. For checking it, one needs to download CPU- Z or Playstore. Install the app and one need to wait till it retrieves the information of your phone on the screen. If the handset has Mediatek Chipset, then the Logo will be reflected on the screen.
Click the Mediatek Settings and also select preferred Network option, then selection of 4G LTE/WCDMA/ GSM as a network mode.
After doing, switch off then switch on the mobile. One will get jio sim network. But the speed will be of 3G. If it works then best, but if not working then one needs to opt this procedure:
Step 1: Just open dial-pad and type the number of *#*#4636#*#*, then one will get the testing page which will appear from that chose Phone information.
Step 2: Scrolling down will take place and one can find Set Preferred Network type which one needs to select.
Step 3: The manually network will also be selected because it is said the device will not select the network.
Also Read: Airtel & Vodafone New Unlimited Plans Shocked Reliance Jio
If the device has no network signal or emergency calls, then do these steps:
Step 1: Visit in the Settings option, then Mobile networks.
Step 2: Select network carriers and go for the manual selection of the network. Step3: Surely, Reliance 4G network signal will come after the manual search, select that.
Step 4: An error can also occur like "can't connect to this network".
Step 5: Just wait for a little duration, automatic registration will occur; at last, your purpose is fulfilled means one can use jio 4G in 3G phone.
 Also read: Best 4g Mobiles Under 5000 Rs
If Still problem persists, go for this process:
Step 1: Download both Xorware 2G/ 3G/4G Switcher or Xorware 2 G/ 3G/4G Interfaces App.
Step 2: One needs to Open App and selection of Network Settings.
Step 3: After that selection of Network Mode to 4G LTE will be done.
Step 4: Go for simply click process on Apply and make the changes.
Step 5: One can switch off and restart the device.
How to use Jio sim in modem/Dongle
One can use this sim in Modem/ Dongle, the below process can help:
Step 1: Visit the Dial-pad.
Step 2: Type the number *#*#4636#*#*, click one page written Testing, click on the Phone Information.
Step 3: Then scroll down till you find the Set Preferred Network Type drop-down menu, click on that.
Step 4: After selection the LTE/GSM and close it.
Step 5: Switch off the mobile put Jio Sim in slot 1 and keep the second slot empty.
Step 6: Then switch on the handset, one will get Jio 4G signal on the handset.